Clifton Hill is one of the major tourist promenades in Niagara Falls, Ontario. The street, close to Niagara Falls and the Niagara River, leads from River Road on the Niagara Parkway to intersect with Victoria Avenue.
Today, the street contains a number of gift shops, wax museums, haunted houses, video arcades, restaurants, hotels and themed attractions. For many visitors, particularly families and teenagers, it is a major amusement area and centre for night life.
Our family stayed Clifton Hill back in the 1950's and early 60's – back then it was a different place and time. There was a hint of what was to come. But there was still an influence of what had been – a more subtle and dignified air, perhaps informed by a distinctively British tone (before the influence became one of a dominant American, now turned "world" popular culture).
Thanks to the Niagara Falls Public Library some images of that time persist. Through them we are able to stroll up memory hill – Clifton Hill – as it once was.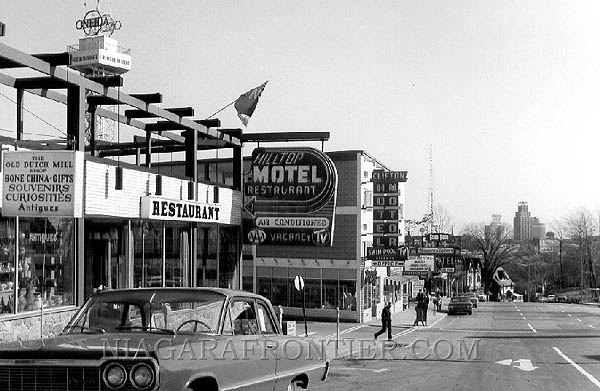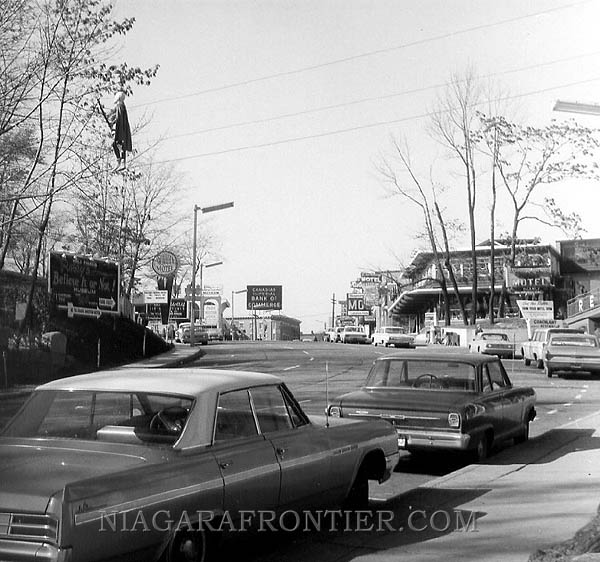 Historical images courtesy of the Niagara Falls Public Library
Share
Follow