(First Published on March 31, 2015)
It's opening day for baseball. It's one of those days when we all feel like the great late Ernie Banks. Most everyone is upbeat and is looking forward to the new season. Ball parks will be full as the first ball is thrown out. Optimism prevails.
For us, we are excited about opening day and it has little to do with baseball. Instead, it is because in New York, the day brings out what is described as the "nostalgia subway train".
The area MTA says that a four-car Nostalgia Special will leave from the uptown express platform of the Grand Central Station stop on the Lexington Avenue line at 11:30 a.m., Monday April 6, and run as a "Super Express" to 161 St.
The 1917 Lo-V (low voltage) cars being used ran in the city system for more than five decades before they were retired in the late 1960s. The cars of my youth, the are highlighted by their rattan seats, paddle fans and incandescent lightbulbs. Says the MTA, "they serve as a splendid illustration of just how far rapid-transit car design and technology have advanced over the past 100 years".
Unfortunately, the fares of the period (5-15 cents) will not be brought back.
But, if you are near the Jerome Avenue elevated line at the 161st Street station those smiling faces are not only because of opening day – they are of the subway riders in for a unique treat.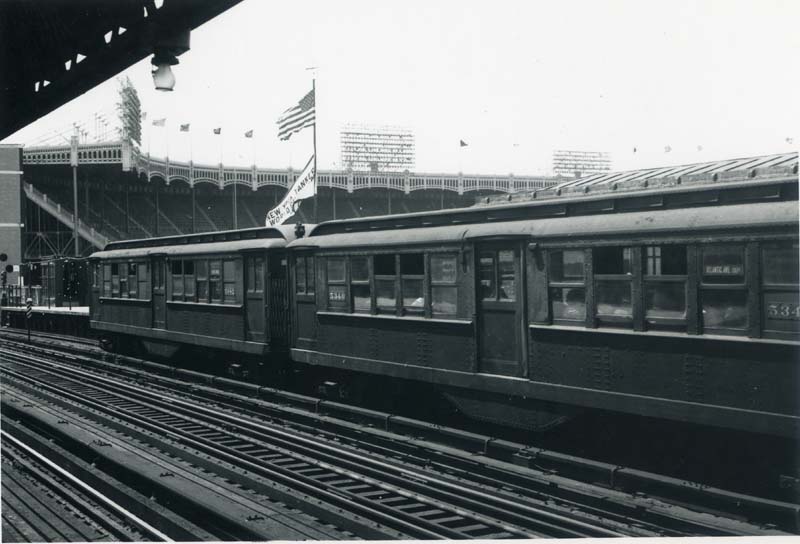 Share
Follow