Santa and the North Pole always seemed to be safe heavens, off limits.
But just as Global Warming has grown as a concern,  so too is another controversy encroaching on the peace and good will near Santa's Workshop.
It seems that many nations have eyes for the North Pole.
In tones that are started to sound disturbingly like disagreements over Jerusalem, more than a few nations are weighing in to claim that the North Pole is their's alone.
For some time Canada has claimed the North Pole as its own. Denmark  too has submitted its own claim, insisting the North Pole "is part of the continental shelf jutting north from Greenland.
But this past summer Russia, part of its expansionist mode, dialed up the rhetoric, claiming more than 750,000 miles of the Arctic shelf, including the North Pole.
The Arctic is believed to have 25 percent of the world's undiscovered gas and oil and is becoming more navigable with the retreat of ice sheets, making the area hotly contested among the countries that border the region.
Some observers of the international scene believe that Russia's verbal salvo against Canada was part of a pushback for Canada's stance in Ukraine and Crimea under the prior Ottawa government. These observers believe that the election of a new Canadian government may soften some of the harsh tone – though it is not clear what the impact will be on the substance of competing claims.
Russia, Canada, Denmark, Norway and the United States are negotiating the jurisdictional boundaries in the Arctic through an extended United Nations process. 
As they were all busy preparing toys for good little boys and girls around the world, Santa and his spokespersons were not available for comment.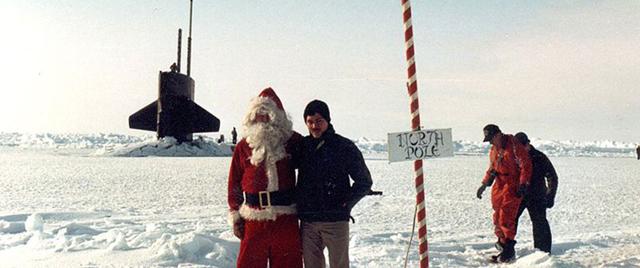 Share
Follow